Exhibition Conveyors UK for Trade Shows
C-Trak offer a range of conveyors for demonstration purposes such as trade shows.
Looking for a simple desk top conveyor for exhibiting your products C-Trak supply a range of exhibit conveyors for show cases. This project was designed for an exhibit stand to simulate a filling process using glass jars.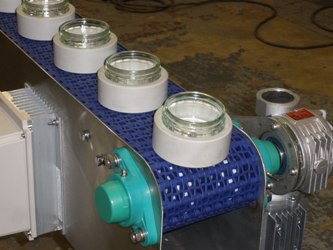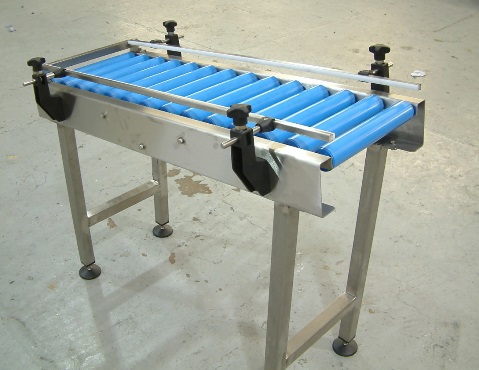 Video of the Exhibition Conveyors with Jars on Belt
Description
1 plastic modular belt conveyor 1.5m long by 100mm wide supplied with two adjustable tripod legs manufactured in stainless steel with a shaft mounted motor that had variable speed.
Polypropylene carriers were bolted through the mesh plastic belt at 6" pitch the jars were then place within these carriers.
The demonstration was set up to simulate the filling of glass jars in an exhibition environment.
For more information on our range of small conveyors in aluminium, mild steel or stainless steel visit our page small conveying solutions