Products
Updated 15-jan-20
C-Trak Conveyor Products List
Does your existing conveyor manufacturer let you down?
Why not take a look at what what C-Trak offer with our 100% guarantee.
What material do we Fabricate in :-
Aluminum Framed Stainless Steel Painted Mild Steel
We offer a vast range of bespoke conveyors designed with your products in mind, fabricated in our Bedfordshire factory.
Types of Conveyor designed & Fabricated by C-Trak
BELT CONVEYORS
MODULAR BELT
SLAT CHAIN BELTING
CHAIN CONVEYORS
ROLLER CONVEYING
ROTARY TABLES
Belt Conveyors - All types and styles of belt conveyors for most industries.
Including
Food Handling Conveyors - Including Bakery, Fruit and Vegetable, Meat and Poultry, Ready Meal, Theromodrive, Bottling and Confectionery.
Conveyor Bends - Including Slat bends, Modular Belt Bends, Traditional flat Belt Bends, Flexible & Expanding Bends, Wired Belt, Gravity and Powered Roller bends, True Axis Modular Belt Bends.
Elevator and Floor to Floor Systems & Swan Neck
Pallet Handling and Logistics & Warehouse Control
Roller Conveyors - Our Roller range includes gravity roller, Lineshaft and Powered Roller
Modular Belt Conveyors - also know as matt top, plasic linked offered with optional flights and easily achieves bends.
De Palletiser for Bulk Handling Glass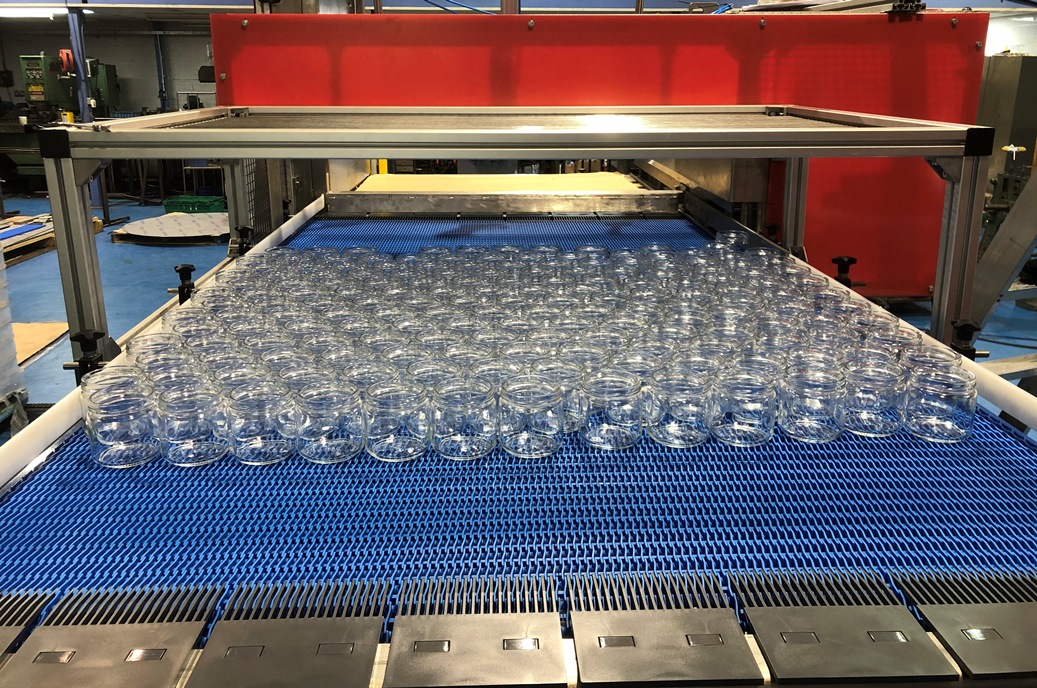 Systems - Bespoke systems for all applications
Rotary Tables / Lazy Susan Pick and Packing
Small Conveyors

Expanding Flexible Conveyors