Products
15-aug-19
Process & Packaging Ready Meals on Conveyors
Looking for a complete ready meal packaging systems integrated into your production processes... Our UK equipment will serve you well call us for a site visit or technical chat.
C-Trak supply all industries and can source additional equipment for your conveying lines including sealing, coding, ink jet, labeling, filling and metal detection for a complete conveyor assembly line with turnkey solutions.
Airline Ready Meal Container Packaging Video
Today's market has put high demand for ready meals as our lifestyles have changed. Finding the right material handling for your business demands is imperative.
Who use us:-
Filling
Sealing
Sorting & Stacking
Lidding & Labeling
Metal Detection
Weighing & Reject Equipment
Coding & Inkjet with easy access
High speeds can be achieved with multi process.
Our range food rated belting including intralox modular belt and thermodrive belt technology.
C-Trak Pre Packed Container Handling Systems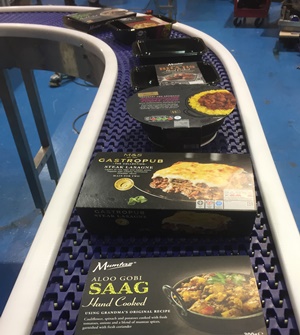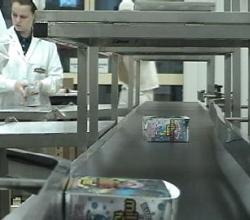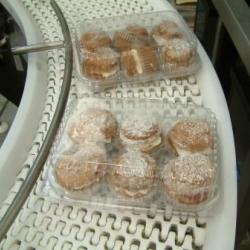 Why use C-Trak
We will project managed from start to finish so you will be confident you have come to a professional conveyor company that care. We are only a phone call away to check the progress or discuss any concerns you may have.
Our conveyor designs can incorporate other machinery including metal detection units. We can offer systems that will move your products at various angles please visit our curved conveyors page
Ready Packed sausage labeler designed and fabricated by C-Trak.
Ready Meal Packaging Solutions at C-Trak Conveyors