Products
06-May-2020
Multi-Lane Conveyor
Multiple lane conveyors come in all shapes and sizes depending on your products and material handling needs. Typically the multiple lanes can be made up of :-
belt conveyor
slat conveyor
modular plastic belt conveyor
rubber belt conveyor
roller conveyor
2 into 1 lane conveying
Get a quick no obligation quote now
Click and Call us now on Tel: 01525 850316
Video of Multi-Lane Conveyors designed by C-Trak
This application is commonly know as combiner slat conveyor handling glass jars. The slat chain lanes are designed to go at different speeds allowing the containers to be sorted into a single lane with additional guided rail to assist jars to go from a 5 lane conveyor into a single lane.
Combiner Conveyor with Multi Speed Multi Lane
Multiple Lane Conveyor Photograph
It may be you are looking for a 2 to 1 product or diverter conveyor.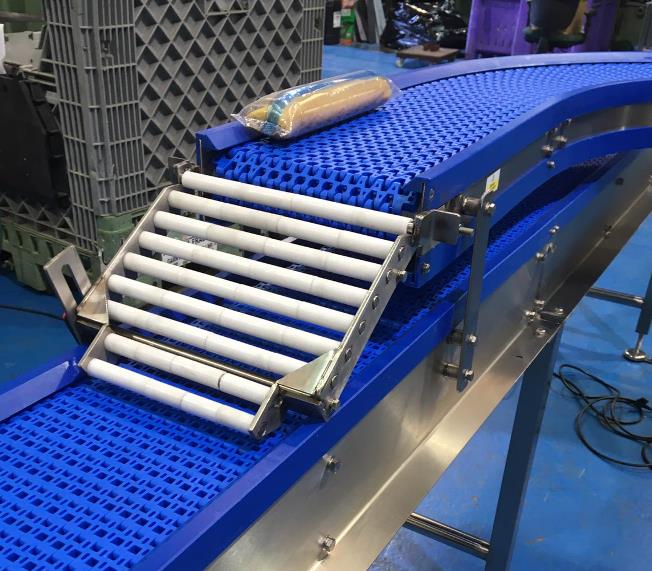 What ever your requirements are we are here to provide you with the latest technology in Multi-Lane Conveyors for the versatile solution to suit your product handling.
This is a sample of C-Trak Multiple Lane Conveyors to see more go to our dedicated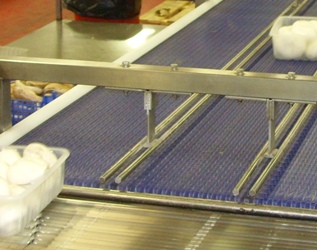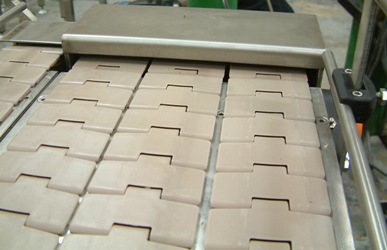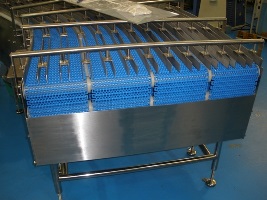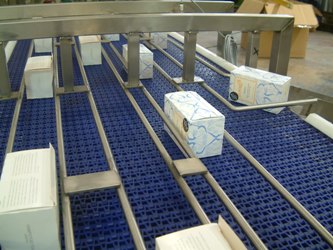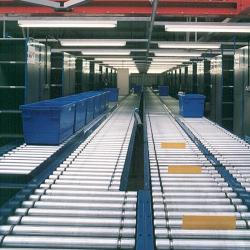 We have recently supplied a customer with the following Multi Line Conveying equipment.
General Description:
To manufacture a multi-lane modular belt conveyor handling jars of coffee being diverted off of an existing single line conveyor, by others, as rejects.
Product & Design Details:
Product: Jars of coffee typically 100mm diameter
Belt Speed: 60 m/min
Multi-Lane Conveyor supplied by C-Trak Ltd
1 Plastic Modular Multi-Line Belt Conveyor being 2 lanes x 150mm wide & 1 lane 450mm wide x 1000mm long x 1050mm high supplied with fixed sheet side guides 150mm high. The outer belts run in one direction and the middle one the opposite way.
The Conveyor was mounted on a box section framework supplied with adjustable feet +50mm. Two shaft mounted geared motor drive units were also included.
General construction of this multiple conveyor was grade 304 (brushed finish) stainless steel and food quality materials where possible.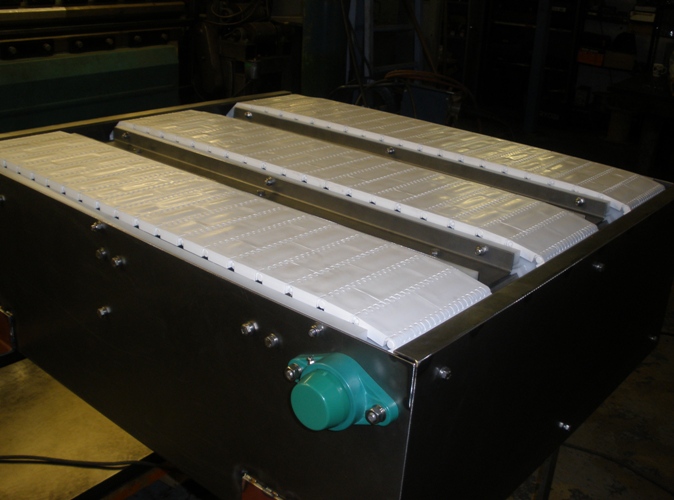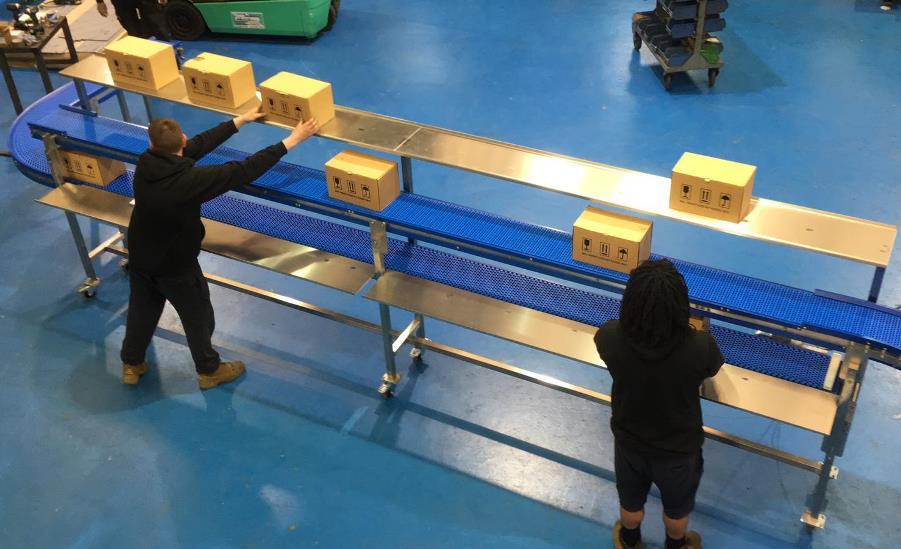 C-Trak Multi Lane Conveyors