Conveyor News Feed & Blogs at C-Trak Ltd
What's New ~ Keep on rolling out the Conveyor News
C-Trak is pleased to announce a brand new feature keeping you up-to-date with our weekly news on our Conveyors and Conveyor Products. We have various news blog sites and news feeds for the latest conveyor information from C-Trak Ltd
Berry Handling Equipment on Special Belting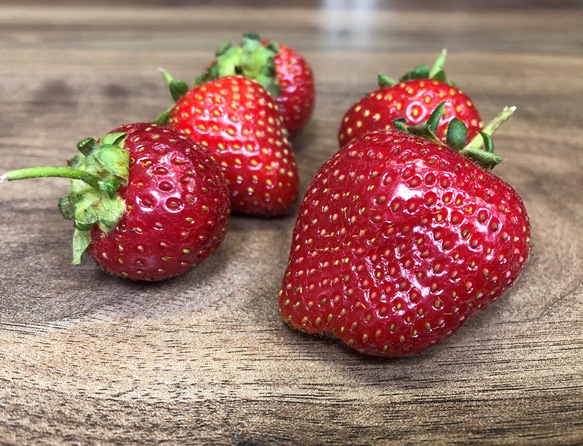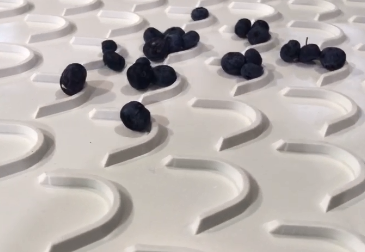 Special belting for an incline conveyor with grooved belting to gently handle fruits without bruising and damaging read more on our fruit and veg page
Semi- Automated Depalletisers for the UK Marker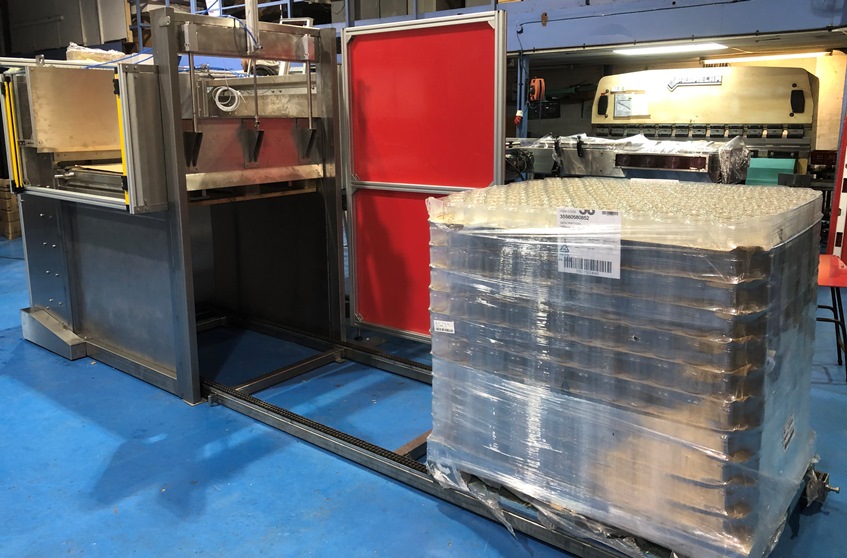 C-Trak have a new product range of Depalletisers. It would seem most of this type of equipment is bought in from overseas with Brexit upon us this is the ideal time to keep business in the UK.
For those on a budget you will be excited to learn they are very cost effective compared to the oversea market. Call us now for more information or a site visit.
To see our latest project go to out clients page on handling bulk glass jars.

C-Trak is pleased to partner with with Intralox Belting which includes the patented Intralox ThermoDrive belts for the ultimate hygienic conveyor applications. For more information please look at our dedicated page on Intralox applications >>
Packing Stations with Conveyors from C-Trak Ltd
Vertical Conveyor Launch
New product released by C-Trak for the Vertical Lift go to our dedicated page for more horizontal lift technical information >>