Products
Updated 12-dec-18
Vegetable Conveyors & Fruit Conveying Systems
C-Trak offering optimum solutions for delicate handling of loose or packed fresh fruit, salad or frozen vegetables through all your food processes.
Your in Safe Hands....
with C-Trak Fruit & Veg Conveyors
....Contact us Now
What type of conveyors do we offer?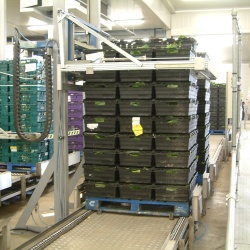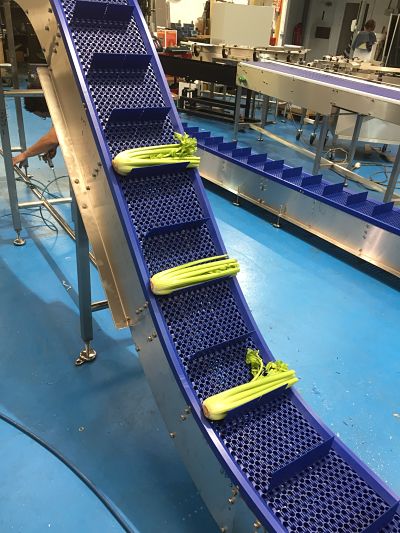 We will find the correct solution for your products by analyzing your product handling with our FREE no obligation visit. In most cases it is one of the below options.
1. Food Quality Plastic Modular Belts - Can be supplied with flights and sidewall to restrict loss of loose products. In ext ream cases we offer a perspex case. Suitable for delicate fruits and salad, fresh of frozen products can be handled. For detailed information on our general food conveyors please go to our dedicated page by clicking here
2. Pallet Handling Systems - Ideal for farms and agriculture use using chain driven pallet conveyors with easy to use forklift load and unloading. Read more on our pallet systems >>
3. Flat Belt - Providing a range of food quality belting to meet the highest hygiene grade standards. Supplied with flights and corrugated sides. Grading Systems for delicate handling. For more details on our belts please visit our page here
4. Twin Lane & Double Tiered Fruit Conveyor -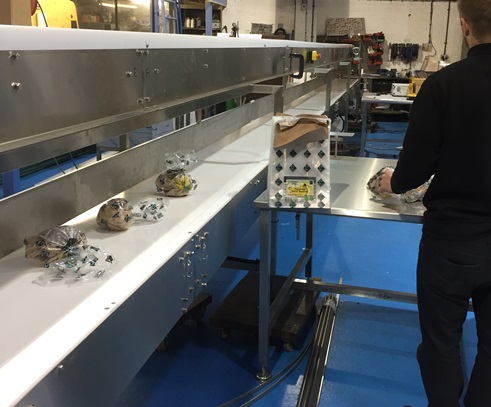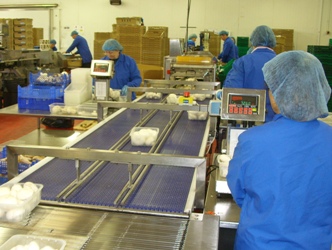 What Industries are they used for
Cold stores and chiller rooms
Ripening chambers
Refrigeration plants
Inspection Areas
Farms from land to packing
Pick and Packing station area's
More about our Fruit & Salad Conveyors (F&V)
C Trak deliver reliable conveyor equipment for raw product handling providing wash down facility, separating your fruit and veg into product size/shape or passing your products from one process to another.
Cleanliness of food equipment is vital and hygiene is optimum C-Trak have developed a built in cleaning devise and belt scrapers to wash your belts.
YouTube C-Trak Belt Cleaning
Farming Conveyors - including a range of outdoor systems fabricated in painted mild steel or stainless steel including pallet systems, automated belt conveyor and roller solutions developed in house at read more...
Agriculture Conveyors - Supping a more robust style of conveyor for handling grains, waste for plant equipment such as feeders and mixers for bulk handing read more....