Belt Conveyor Options
Impartial advice and site visit to establish what type of belt conveyor is right for your products. What Belt do I need to use?
Click & Call Tel: 01525 850316
Fabricated in
Stainless Steel Mild Steel Aluminium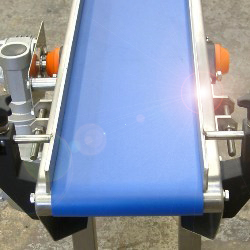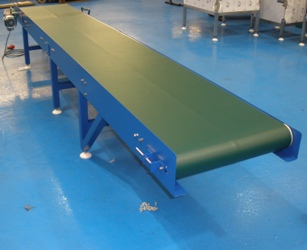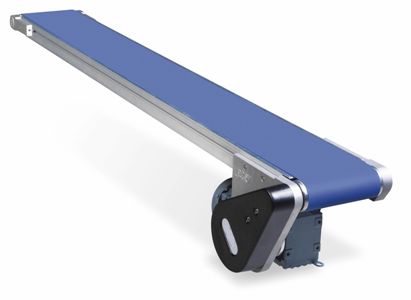 Types of Flat Belts we offer
PVC Polyurethane Silicon : PVC : PU Belt White or Blue : TPU
Teflon : Felt Rubber : Wire Belt : Resin : Rubber Belt : Food Belts
Modular Belts Slat Chain Belts Flighted Belts
Grippy Belt Belt Bends Small Belts
Floor to Floor Transfer Conveyors Industrial Grade
Intralox Options Side GripBelting
Looking for some guidance or inspiration to help grow your business? How do I know what belt to use?
We are not just another conveyor company we care...giving many years of reliability. Our aim is to build a lasting relationship with our clients and offer the complete package.
"Engineering is more than just putting parts together.....
.....It's getting the design right"
C-Trak Video's on You Tube
C-Trak offer all types of belting PU/PVC Rubber, grippy belt, slat band and modular plastic link, silicone, polyester, thermo plastic and PTPA just click on the images below to find the type of belting you are looking for.
THERMO PLASTIC : SILICONE : POLYESTER : PTPA
How Can we Help You?
Offering Instant quick Quotes for budgeting in simple plain english not confusing you with the complex technical jargon.
Is your Conveyor supplier letting you down? then what have you go to loose with 100% Risk free with our 24 month warranty from a leading conveyor manufacturer.
C-Trak welcomes a challenge and offers our assistance with the development of your production processes.Each of our conveyors is engineered to handle your products carefully.
Materials used to fabricate the frame are usually dictated by your industry we offer stainless steel, mild steel and aluminum; Belting is also variable and includes;
C-Trak are able to integrate our conveyors into existing machinery with the little disruption to normal production process.
Industries we supply to include.
Logistics & Transport
Building & Construction
Industrial Applications
Food and Pharmaceutical

Conveyor Belts how versatile are they?
Belt sizes start at approximately 100mm up to 1000mm as standard but we can offer much wider belts for special applications. Side Guides can be added to restrict your products if desired.
Elevating your materials on inclines or declines is achieved by fixing flights to the belt. The number of flights and what pitch will be dictated by the angle desired and your product.
Speed can be varied by adding an inverter of mechanical variator and typically can run 2m/min to 50m/min dependant on product.
For convenience of transporting your belt conveyor it can be made portable by adding casters when the legs are being fabricated.
We are able to supply belt conveyors that will accommodate bends and corners.
Read more about our Flighted Belt Conveying - It is easy to have the addition of flights to stop fall back and spillage especially for loose product. Flights usually need to be added at approx 30°. There are also different grades of belting read on........
Floor to floor & Mezzanine Conveying made easy - Many companies need to optimise floor space by installing mezzanine floor conveyors in order to create more storage, essential for the modern factory and can include swan neck conveying solutions read on.....
Conveyors that go round bends - Uncover the potential of your process plant with one of C-Trak's Conveyor Bend options; designed to go around corners.
Small parts Conveying - C-Trak offer extremely small micro conveyors compact for all your lightweight small part products tailor made providing you a cost effective low profile product we also offer mobile conveyor solution.
Intralox belt options - If your in need of a conveyor company that uses Intralox belting you're in the right place. We have partnered with Intralox to give our customers the choice of some of the best belting on the market with C-Trak Intralox Conveyors....go to our dedicated page.
Modular Plastic Belt Conveying - C-Trak offer the latest technology in Modular Belting to suit all industries product handling. With over 30 years expertise in the conveying business.
How to transfer your products - Example of C-Trak Transfer Conveyor video's if you cant see what you are looking for then call our office on go to our dedicated page on videos.
Slat band options - These are some of our Slat Band Conveyor Videos for more information please contact our technical department on 01525 850316 or go to our slat band conveying page.
Grippy Belt with Anti-Slip options - C-Trak offer a range of grip faced belts to enable inclines without product fall back which also includes a range of side grip belts take a look at our video page.