Products
5-nov-19
Swan Neck Conveyors at C-Trak Ltd
UK manufacturers of Swan Neck Conveyors supplied with or without hoppers and chutes which can be integrated with existing machinery.
Call us now to book site visit
Tel: 01525 850316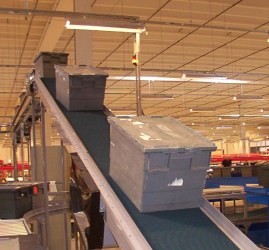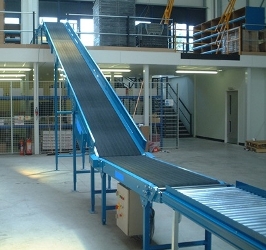 Belt Handling Floor to Floor Modular Belt
Swan Neck Conveyors - Duel height systems similar to an incline or decline conveyors which transfer products from one level to another usually with the aid of feeders such as hoppers & chutes. Wet or dry products can easily handled.
Fabricated in Painted Mild Steel in your corporate colours or Stainless Steel depending on your requirements and the level of hygiene required.
Often used on mezzanine floors to transport goods from ground floor level to the upper floors. For more information on our Mezzanine systems read on....
quick delivery dates......
...... at very competitive prices
Optional extras
Flights can be added to stop fall back
Side walls for containing loose product
Castors with breaks for mobility
Fixed or variable speed
Reversible
3 phase or single phase motors
Photo's & Video of our Swan Neck Conveyors Design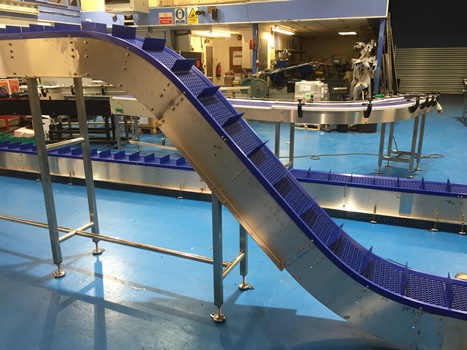 Why use us for your Swan Neck Conveyors
C-Trak is a reliable company and has been in the business for over 35 years. Providing you with a custom built system to meet your material handling needs.
Delivered on time with a 24mth warrantee.
Our staff are very experienced and we invite you to visit our factory to see first hand the quality of there craftsmanship. Giving you assurance that you have come to the right company.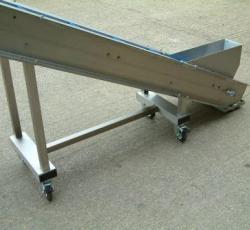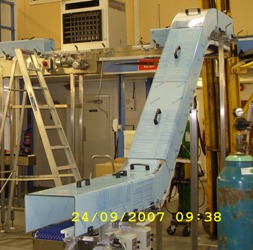 Professionally designed Swan Neck Conveyors