Products
Updated 18-apr-17
Incline Conveyor Elevators
C-Trak offer impartial advice on the best options to transport your products on steep inclines giving you ultimate efficient conveying for your products.
.........When all you want is
Quality Product
Call 01525 850316....


We will listen to your needs offering the ultimate elevating solution for your products, custom made in our factory.
Types of Conveyor Inclines that we offer
Grippy Style Belts Flighted Elevators Corrugated Side Guides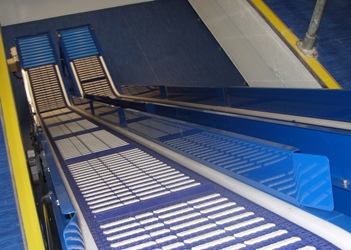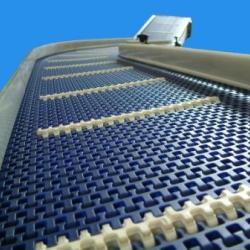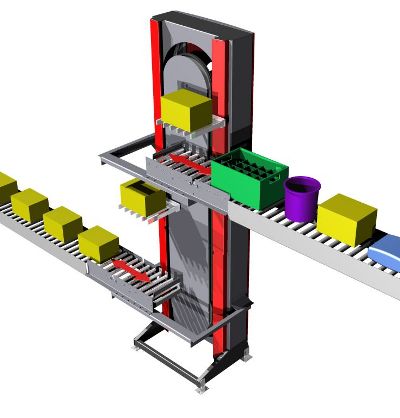 Floor to Floor Grip Flights Vertical Lift
When and where would you need an inclined elevator?
Floor to Floor - Store Rooms
One machine to another
Warehousing and Distribution Centers
Hopper and chute applications
Any application to elevate your products to a different level.
Will I be able to add Flights for added security for my product?
It is easy to have the addition of flights to stop fall back and spillage especially for loose product. Flights usually need to be added at approx 30°. There are also different grades of belting with a grippy finish to help prevent products from slipping down the belt.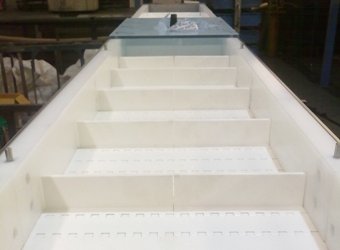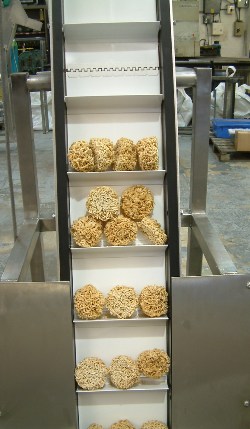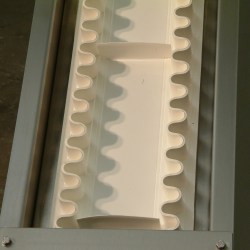 What speeds can inclined conveyors run at?
This will depend on the products that are being handled but variable speeds can be achieved by incorporating an inverter.
If you would like to read about a recent case study to a medical conveyor for going up inclines please read more.....
C-Trak Inclined Conveyors on Google +