Products
6-nov-19
Conveyor Systems designed and fabricated in UK
C-Trak professional UK Manufacturers of custom built Conveyor Systems Equipment designed, fabricated and installed by experienced engineers.
Complete with Full WARRANTY - Working with you to achieve a system to compliment or replace your existing production line. Helping you to select the correct conveyor system with the optimum efficiency.
Call Now for a Quick Budjet Price on
01525 850316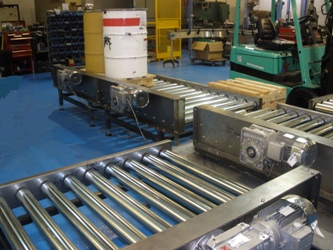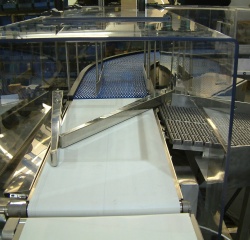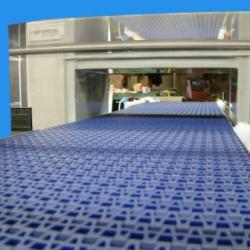 Pallet Systems Belt Systems Modular Belt Systems
Flexible Food Handling Systems Roller Conveyor
Offering Made to Measure Conveying System
This video 1 shows conveyor systems C-Trak have designed and fabricated :-
Bespoke Systems designed to carry tubes,
Modular Belt Conveyor transporting packs of rice using plastic belt and gravity rollers.
Magnetic Conveyor used to convey empty cans for a food factory into the processing areas for filling and packing.
New product our Close Transfer Conveyor
Tube Sorting Conveyor System
Side Grip Belt Conveyor which is fully adjustable to suit different size products.
Sortation Twin Lane Conveyor
Trial system set up for a company to try their products on one of our Inclined Belt Conveyor.
Plastic Modular Belt Conveying loose and packed wet wipes.
About Us
C-Trak specialist in design and supply of complete conveyor systems. Every system is bespoke to your exact requirements making it unique to your industry.
It is our mission to supply you with system that is efficient , safe and reliable.
Working with you to find the right solution for your products, providing you with the state of the art project management.
Typical Markets for a Conveyor System
Commercial and Warehouse Distribution Centres
Food Handling
Drinks & Bottling
Pharmaceutical and Personal Care Sector
Automotive
Packaging and Paper Handling
Electronics
Robotics
Application vary drastically from Accumulating, Pushing, Stacking, Diverting, Indexing, Flipping to Rotating. We can design and manufacture what is right for you to within your budget.
C-Trak will provide you with a complete Project Management though every stage of the project.
From the initial sales call to the commissioning of the Conveyor System. But our services do not end there we will give you a full guarantee as we are so confident of all of our products and our after sales service first class.
You can rely on us to provide you with a first class service for all your material handling needs.
C-Trak Specialist for your Conveyor Systems