Products
5-dec-19
Mezzanine Conveyors fabricated in Mild Steel
C-Trak provide floor to floor conveying solutions for all bulk material handling. Floor to floor conveyors can be supplied in flighted belts or modular belts.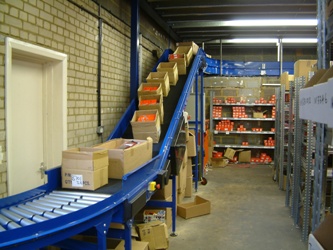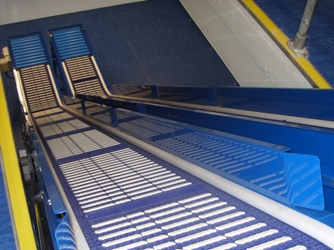 Conveying Systems for Upper Floor Applications
Many companies need to optimise floor space by installing mezzanine floor conveyors in order to create more storage, essential for the modern factory.

Once the floor has been created your goods still need to be conveyed to the upper levels which is when C-Trak Mezzanine Floor Conveyors come into practice.

Each Conveyor is built according to your products size and weights achieving the optimum solution we can also provide a stainless steel system if required.
Benefits of C-Trak Mezzanine Solutions
All of our conveyors come with a full warrantee and built to last.
Our Sales Engineers will travel to your premises and give impartial advice on which conveyor most suits your needs.
Second to none after sales service. C-Trak are a company that serve well and have a valued reputation to keep.
If your factory floor does not permit you to install a floor to floor conveyor that may take a large footprint then another option would be our new range of vertical lift conveyors for more information please go to alternative lift systems >>