Products
Last Updated 3-jul-15
Meat & Poultry Conveyor Handling
Take the risk out of spreading bacteria by using one of C-Trak's new hygienic poultry and meat conveyors. Raw products rely on cleanliness and the ability to sanitize your material handling equipment. Look how easy the thermodrive belts are to clean.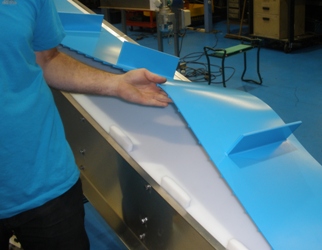 Keep it Clean with....
....C-Trak's Raw Product Lines
C-Trak Photo's of Custom Built Meat Handling Conveyors
Why Use C-Trak for your Uncooked Poultry & Meat Handling
At C-Trak we know how important hygiene is within the food sector and our products are resistant to cleaning agents compliant to health and safety giving you a reliable cost efficient system.
Specialist belts can be used for a tough resistance to cutting also allowing for high or low temperatures. We are now in partnership with intralox and can supply thermodrive and modular belting products on our conveyor designs.
C-Trak Raw Meat Conveyors

Robust, Durable & Cut Resistant Belts
Manufactured in Stainless Steel
Great Product
Quality Service
Bespoke Design for your products
Versatile
Installation with the minimum shut down time
Food Quality Belting
Cost Effective
Delivered on time
Hygienic belts with wash down facility
C-Trak predominately work in stainless steel and have many blue chip client in the food industry including premier foods, jusrol, honey top dairy crest to name a few. We have a dedicated page for our food conveyors please read on....
More Poultry & Meat Conveyor Photographs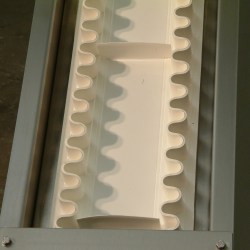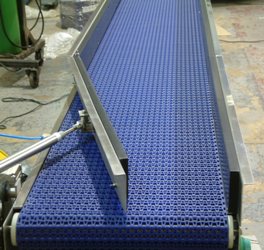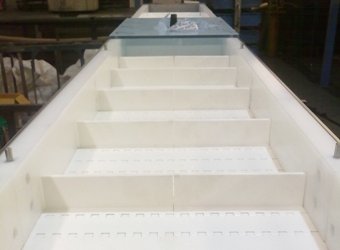 Please take a look at our Case Study on Swan Neck Poultry Conveyors another product we supply is our abattoir and sheep immobilizer conveyors please go to the dedicated page on livestock handle systems
C-Trak Conveyors Handling Raw Meat Products