Products
Updated 1-jun-17
Food Handling Conveyors
C-Trak custom design and build all Food Conveyor Systems supplied with hygiene compliant belting; fabricated in our UK based factory in Bedfordshire.
What we do:
One off conveyor belts to a multifunctional automated food systems.
........Call now for an Instant Quote
01525 850316....
Bakery Conveyors Meat & Poultry Fruit & Vegetable
Thermodrive Rotating Tables Ready Meal
Confectionery Bottling
Video footage Hygienic Food Conveyor System
From the moment raw or frozen products enter your production cleanliness is crucial for health and safe environment; you can rely on C-Trak to ensure your equipment complies to regulations.
When should I use a food quality conveyor :-
Cleaning of raw fruits, vegetables and salads with water or air
Transportation from one process to another
Separating and grading
Reject systems for defects
Diverting of frozen or fresh produce
Drying
Transfer of delicate fruit and vegetable products
Why Use C-Trak
We offer full warrantee on all of our conveyors and have a customer service to be proud of.
Delivered on time to a budget you can afford.
Offering a variety of belt solutions that provide a wash down facility which is often needed with wet sticky products.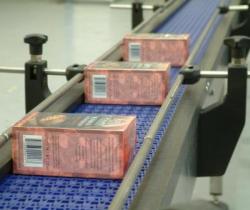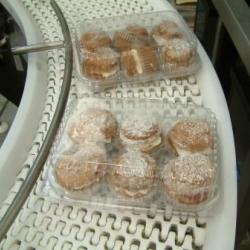 Did you know we do a range of ready meal conveyors prepacked for airlines with reject and metal detectors for more information please go to our dedicated page pre packed foods
If you would like to see more photos click here...