C-Trak Conveyor Testimonials
This page give you detailed case studies from satisfied customers that have used C-Trak for their material handling.
It is important for you to gain the confidence of our company and hope you read some of our genuine clients testimonials from blue chip companies.
What our Customer say about us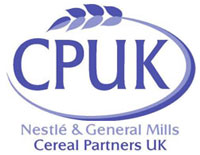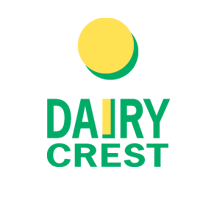 RidgeView Winery - Champagne Handling ~ Nov 2012
"Being a winemaker in England means that we have often need of more unusual solutions to our process improvements.

Upon my first phone call to C-Trak, I was put through to Adrian Smith whose ability to digest and understand what Ridgeview needed was remarkable. He immediately booked a site visit to us and within a day we received proposed drawings and cost estimates.
Adrian and his team carried design testing ensuring that all was working as we had specified and the new line was installed on time and was working just as we wanted straight away. A truly great service.

Thanks to you and yours – Adrian"

Best wishes

Mike Roberts
Ridgeview Estate Winery Limited


BV Dairy handling Conveyor Sept 2011
This was a mini belt conveyor that we squeezed into our production line as the customer needed a quick delivery - "Conveyor turned up as planned today, it looks the biz and we will be installing straight away ready for production next week. Thanks again"
John Cooper
BV Dairy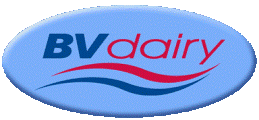 Pastry Handling Conveyor Testimonial
This Project was for plastic belt conveyors handling sausage rolls with a pressure jet spray for easy cleaning.
"We purchased six modular belt conveyors this summer from C-Trak they were of excellent quality and delivered on time. Several modifications were requested during manufacture, of which C-Trak undertook without complaint. C-Trak are an innovative company and never short of clever ideas to help with production needs .I can highly recommend them and will defiantly use them again."

Ian Savage.
Project Technician.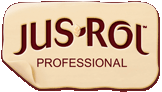 Paper Handling Company Testimonial
Glenn required a Mild Steel grip faced belt conveyor to transport shredded paper he sent us this testimonial on how pleased he was with our products and customer service."The speed of the conveyor is just perfect.
"All in all I have to say that I am very impressed with the conveyor and in particular with the build quality which only leaves me to put on record how happy I have been with your company from the first emails enquiry right through to delivery of the conveyor I am most please that we went with you once again many thanks for a great product and for the good service. i wish you and your business continued success in the future" with regards Glenn
Major Food Company
Gareth was after a quick delivery of a multi handed mobile modular belt conveyor with fixed speed to handle a variety of sizes of mayonnaise in buckets his comments were:-
"Many Thanks for the equipment it works a treat. The construction is the business, easy to clean and simple to operate. Many Thanks, and I look forward to sending you my next order as soon as I have another conveyor application, Gareth"
Packing Machine Company
Chris a project engineer for a major packing machine company said:
"We have used C-Trak for over 15 years; they still offer a first class service, great product at a good price. Our in house supplier vetting system, places them in the top three every year"
Pallet conveyor System for major super market supplier
We had a complex requirement, move our food products by forklift was a costly expense, we now have 3 fully automated pallet conveyors systems that have stops, chain cross transfers and inspection areas. When asked if production is now more efficient Vernon stated that
"The volume and quality of the finished product has improved significantly. I would have no hesitation on recommending this company."
Modular Belt and Wire Belt Conveyor System
Michael from a well known northern bakery said.
"There were a lot of technical issues to overcome on our project; C-Trak delivered a wire belt and modular belt conveyor system that fitted like a glove. I have used them again they are a very reliable company"

Dairy Conveyor
Steve a project engineer for a major dairy said. "Our old conveyor supplier was not giving us the support that we needed, I used C-Trak on a small order at first and had no problems. We have subsequently used them for three production lines, great price, good product and excellent customer service, I will be using them again"