Grip Top Modular Belt Conveyor
Design, Fabrication and Installation of a Grip Top Plastic Belt Conveyor System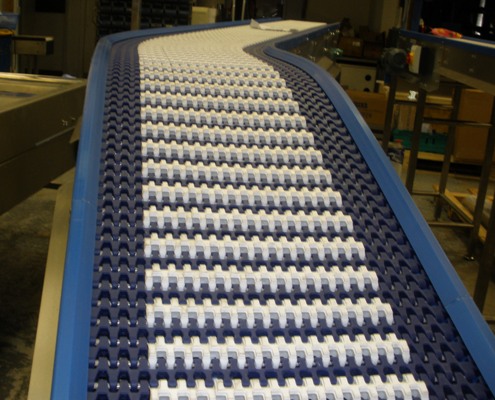 Sausage Roll Conveyor Description
The brief from our customer was to design a range of hygienic conveyors to transport bags of sausage rolls from low level to 1.2 meters high whilst being able to navigate through various bends.
We selected grip top modular belt, which ran in blue U-H-M-W-P wear strips.
The Grip top conveyors needed to navigate through bend in both x and y axis.
The conveyors were designed with flanged "out" side plates and tubular legs to ensure a high standard of cleanliness was achieved. Stainless steel was used throughout the build process.
Sealed and capped S/S bearing were used for the drive shaft assembly.
Grip Face Belt Conveyor Design Information

Product:

Sausage Rolls

Belt Speed:

Variable Speed

Sizes:

Throughput: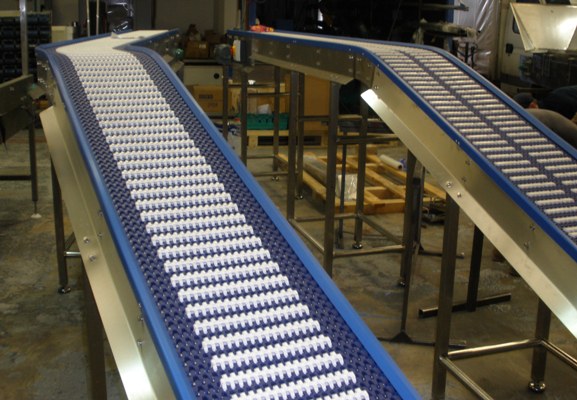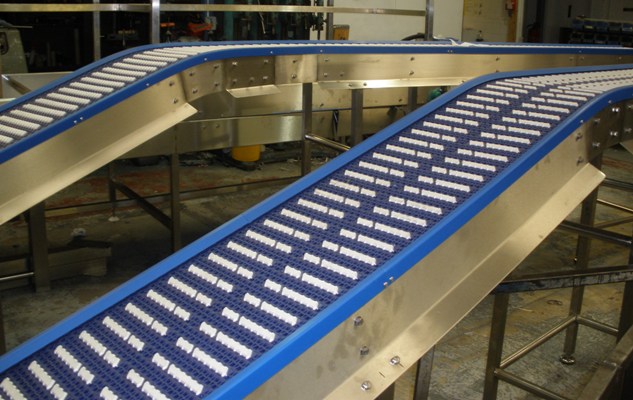 Click here to see more plastic belt conveyor photo