Products
3-mar-22
Grip Faced Mild Steel Belt Conveyor
This project was for a customer who wanted to transport shredded paper. The conveyor was fabricated in Mild Steel and was painted black which would match the customers corporate colours. Its grippy belt style enables inclines without the use of flights.
Click and Call us now on Tel: 01525 850316
Mild Steel Painted Black Grippy Belt Conveyor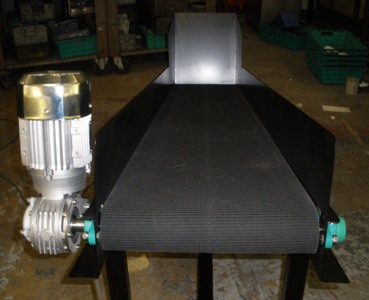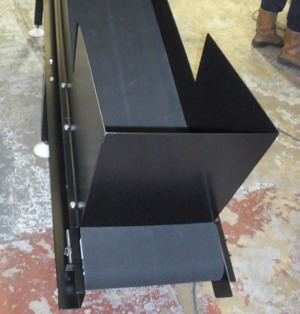 It was 3.2 metres long 400mm wide and was working at an incline of 15 degrees. It has a shaft mounted fixed speed motor with product guides and hopper in feed. It was supplied complete with self leveling feet.
The conveyor took shredded paper from the shredder and delivered it to a collection bag, the conveyor was angle at 15 degrees and was fitted with a load hopper and discharge chute.
Other Types of Grip Belt C-Trak offer
Customer Comments
"The speed of the conveyor is just perfect. All in all I have to say that I am very impressed with the conveyor and in particular with the build quality which only leaves me to put on record how happy I have been with your company"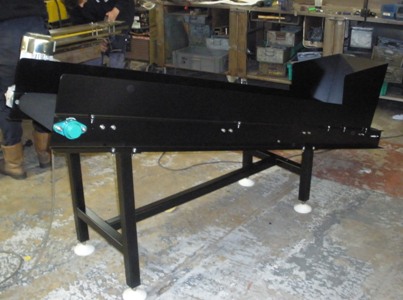 Please take a look at another type of grip face belt here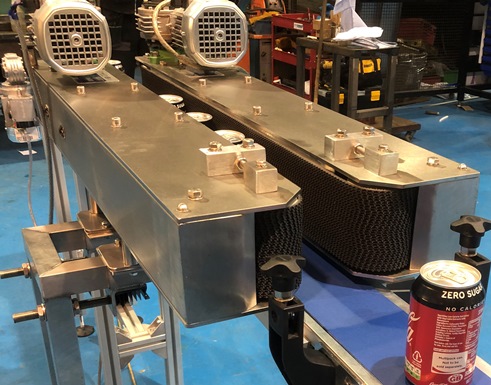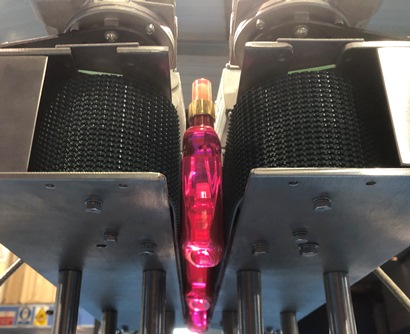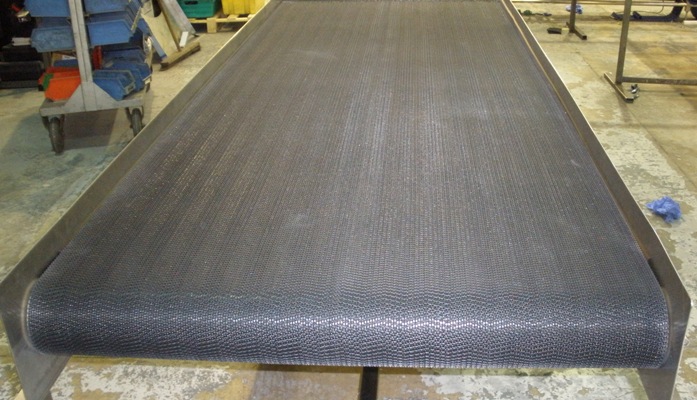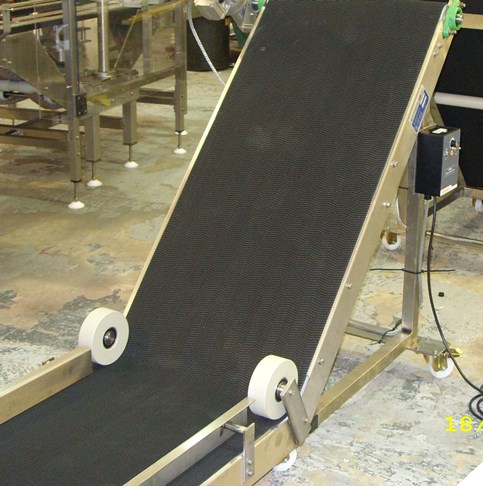 Video of Clients grip faced belt handling paper
C-Trak grip faced belt manufactured in the UK
C-Trak Mild Steel Painted Grip Faced Belt Conveyor