Products
01-Apr-2020
Product Sorting and Accumulation Conveyors
C-Trak design and fabricate Sortation Conveyors to divert your product from one direction to another using purpose built equipment and controls.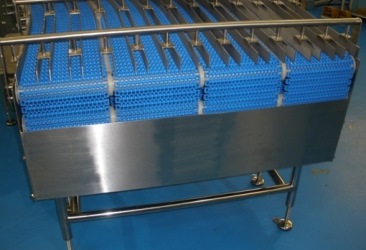 What do C-Trak Sortation Conveyors do?
Turning and sorting your products with water, motion or air
Transportation of your good from one place to another
Transfer of delicate goods
Reject system
Separating and grading your product by shape and size
Diverting your goods
Multi tiered conveyors
Changing lanes on your production line
Combiner Conveying
Sorting & Accumulation Conveyor Video by C-Trak
Combiner Conveyor for Glass Jar Sortation
About C-Trak Equipment
Easy to use special purpose lanes can be designed to aid in the sortation of your products by using the most up-to-date technology and controls to divert product to their destination.
Size and weight of all products will be taken into consideration when designing so your system will be totally unique for your production area.
We are able to supply rotary tables to aid loading and discharge if required.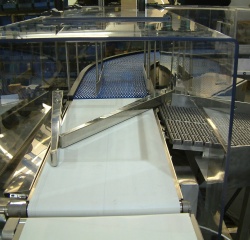 Why use C-Trak for your Sorting & Accumulation?
Only quality components are used on our systems so we can offer you a full guarantee. With you every step of the way from the very first phone call to the commissioning of your products.
New Range of Bulk Depalletisers for the UK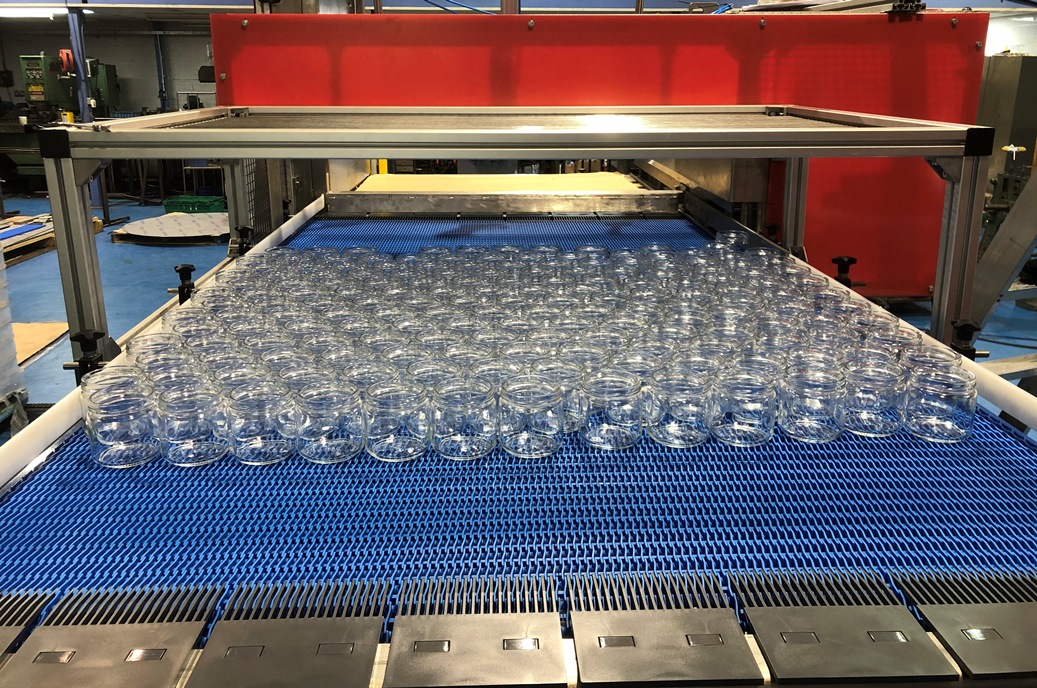 Go to our dedicated page on Depalletizers
Changing Lanes with C-Trak Sortation Systems