Products
Update 20-jan-21
What is a chain conveyor and when do you use them?
Chain Conveyors and Chain Driven Rollers UK
C-Trak offer a range of chain conveyors and chain driven roller conveyors and are confident in offering bulk conveying solutions, tailored to suit your exact standards as our conveyors are made to measure. Ideal for moving flat based heavy duty products.
Call Us now for a Site Visit or Quick Quote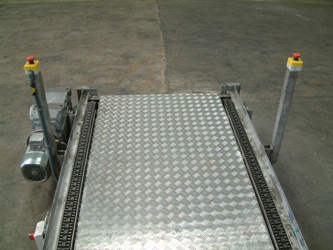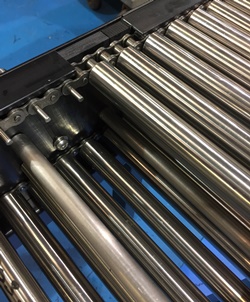 Video of C-Trak Chain Conveyor
Chain Driven Conveyors are ideal for larger products such as car parts in manufacturing lines where the product is to heavy or large to use rollers.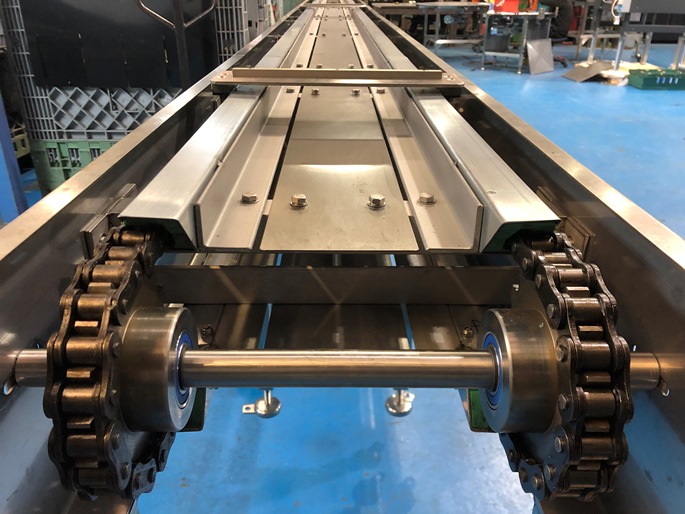 This application was for handling caskets along the production line.
Let us help your business grow using Pallets & Chain
This type of conveyor is powered by a continuous chain; driven by either single or 3 phase motors.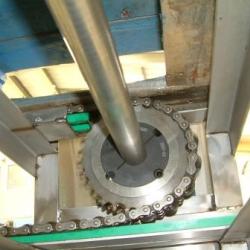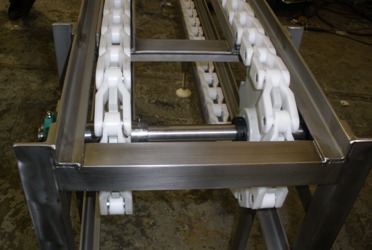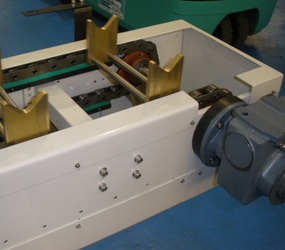 Advantages
Simple and Durable solution
Ideal for production lines in the automotive industry
Easy pallet handling
Ideal for flat based products
High performance with low maintenance
Ideal for bulk handling of heavy duty products
Ideal for distribution centres and warehouse storage.
Disadvantages of using Chain Conveyors
Unable to accommodate Bends and Curves
Not suitable for product accumulation
Unable to accommodate incline and declines
Not suitable for uneven based products
What and How do Chain Conveyor Work?
Endless chain connecting with gears to achieve power and movement often uses for rollers and heavy loads such as products on pallets.
Why use C-Trak Conveying Solutions?
We have a dedicated team of engineers to help you increase your productivity within your production process.
Our motto is "If anyone can C-Trak can" and our aim is to achieve the best possible outcome for your company.
We are able to intergrate our products into your production line.
Honest: Reliable: Competitive: Delivered on Time: Guaranteed
C-Trak also provide pallet conveyors please click here for more information
Please take the time to look at our special projects
C-Trak Quality Chain Conveyors