Sandwich Conveyors for Assembly Packing Lines
Custom built sandwich packing line conveyors for manual or automated sandwich lines.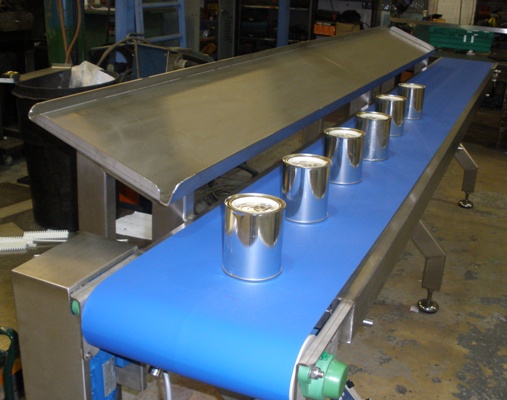 Options include
upper viewing / reject shelf's / raised packing shelf
removable side packing tables
end of line rotary table
pick and pack robotics
walkway gates
hygiene bins and coolers
slat, modular or flat belt
true axis modular belt bends
Other Packing Shelves and Tables from C-Trak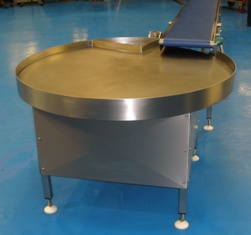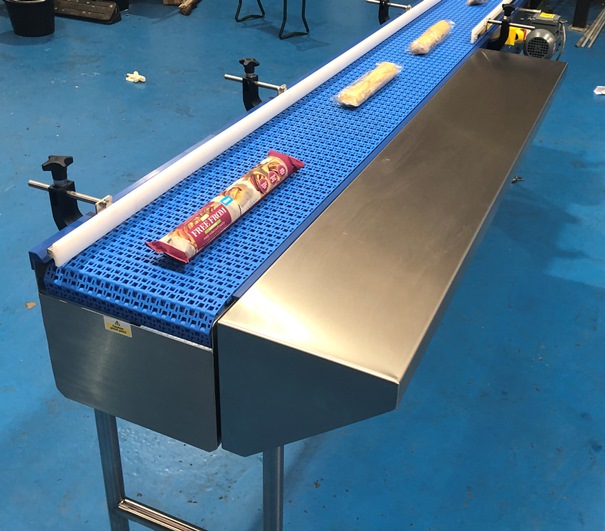 A typical project was for a food factory making sandwich's on a moving belt conveyor with a raised packing shelf.
Description
Product: Sandwiches two slices across
Throughput: 1000 sandwiches/hour = 17/min
Belt Speed: 0-5 am/min v/speed
Environment: Hose down IP55
Electrical: Single phase 240 Vac
Packing Stations with Shelf's for Sandwiches
One Belt Conveyor 440mm wide x 4500mm long x 850mm high, this conveyor was mounted on box section framework supplied with adjustable feet +50mm.
A quick release belt arrangement is included to allow ease of cleaning.

Supplied with rear and overhead mounted shelves 300mm wide x 4000mm long they had 30mm lips all round for mounting various food trays.
This conveyor was fabricated in grade 304 stainless and food quality materials where possible. However we can offer Mild Steel and Aluminium options.
A geared motor drive was supplied with variable speed and stop/start control unit.