Products
16-Mar-2022
Table Top Conveyors for Work Tops
What are they - Conveyors for mounting on tables for convenience that can easily be moved when your on the go and can be plugged into a 13amp normal plug by the use of a inverter. Ideal for exhibition stands or shop fronts.
Click and Call Tel: 01525 850316
C-Trak offer a range of low profile designs ideal for counter work tops. supplied with or without legs built to your exact specification.
Our table top conveyors are convenient and flexible and can be used for filming or exhibitions stands.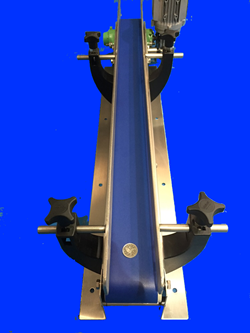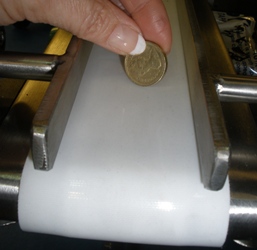 Desktop Conveyors Images designed and manufactured by C-Trak Ltd
What we offer our Clients
We listen to our customers and offer a complete R & D package to suit your products, space, size, weight and budget; and together with our creative technical department design the application you are looking for.
We want you to feel confident that you are with a company that cares and that we aim to offer a service that gives you superior products delivered on-time giving you 100% satisfaction.
Bespoke design
Fantastic customer relations and after sale service
Competitively priced
Delivered on time
We also offer a range of aluminium conveyors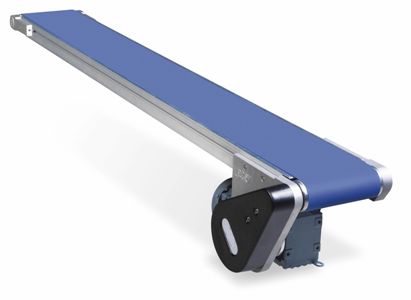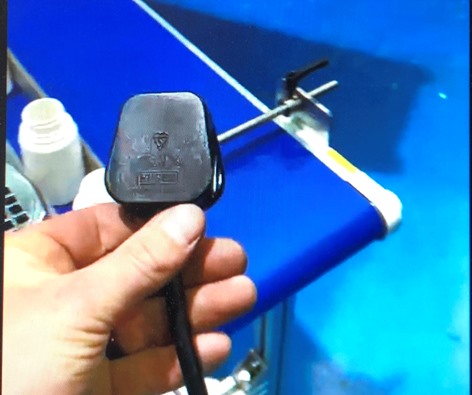 Image to the RHS: Show our UK Plug and Go 3 Pin easy options. Easily achieve by using an inverter.
Why use C-Trak's Table Mounted Systems
Over the years C-Trak has built a reputation we are proud of and one we aim to keep making us a leading conveyor manufacturers in UK.
Please come and take a look we welcome all our customers to visit and see first hand.
All of our conveyors come with a full guarantee so you can be sure you have come to the right conveyor company.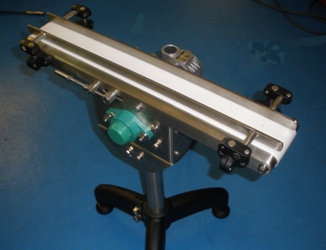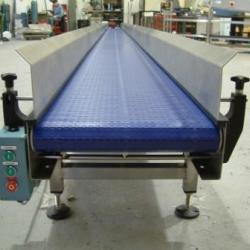 C-Trak ~ Easy Mount Desk Top Conveyor