Products
Converging Conveyors
Last Updated 26-jun-13
Converging Conveyors
If you want to merge your multiply lanes into one singe lane then you will need a converging conveyor for an realistic budget quote contact us now.
We can supply you quick and easy to change belts manufactured in stainless steel or mild steel depending on your product range.
Converging Conveyor Photos
All of our conveyors are bespoke designed and fabricated for our customers and would like you to give us a chance to proove the quality of our craftsmanship.
Converging Conveyor Video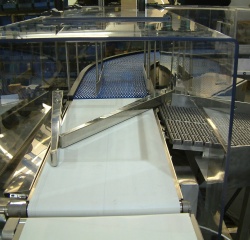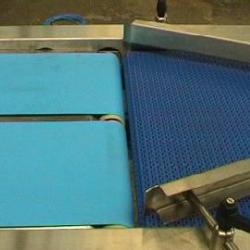 C-Trak for your Converging System.
We can provide you with a quality conveyor that will hopefully exceed all your expectations.
Converging Conveyors

One off Designs
Delivered on time to your factories
Quality Product
Great Customer Service
Cost Effective solutions that work
Versatile
Installation if required
Food Quality Belting
Converging Conveyors