Products
Updated
17-feb-22
Budget Belt Conveyors UK Design and Fabrication
C-Trak have just launched a brand new range of Budget Priced Belt Conveyors which extend our product range. They are offered at an unbelievably competitive price but are still a quality product.
Click and Call on Tel: 01525 850316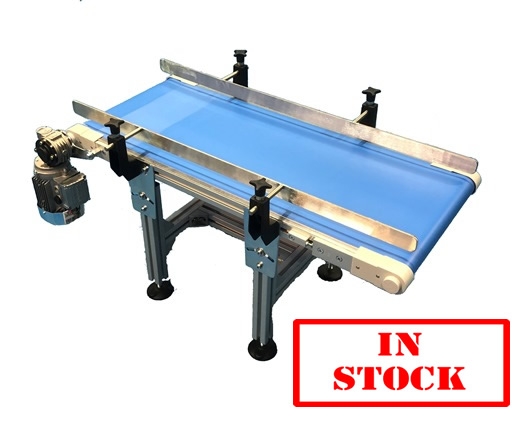 Affordable Conveyors that are Reliable
We realise that their is a market for a cheaper end of line conveyor range that we have previously not offered but feel some of our customers are wanting low cost conveyors. Especially in todays echonical climate due to price increases from europe and covid related issues.
The new Belt Conveyors are available in various lengths & widths.
Budget Belt Conveyors

Bespoke Design
Delivered on time
Great Product
Quality Service
Cost Effective
Versitile
Installation
Another cost saving range is our Aluminium Conveyors read more....
For information on our standard belt conveyors read on...
These conveyors whilst priced at 25% discount from our standard range are still a quality product and what's more still come with a full guaranteed.
C-Traks newly launched Low Cost Budget Belt Conveyors