Products
Last Updated 27-aug-13
Overhead Conveyors
C-Trak no longer provide a range of overhead conveyors however you may find one of our other conveyor systems will offer you the same function please call for advise on C-Trak options.
Supplied in many shapes and sizes from a basic manual track conveyor to a complex overhead chain conveyor system.

If you require any help please do not hesitate to call us on 01525 850316 We are here to assist with any problems with your material handling and give you a solution within your budget in mind
Overhead Conveyor Photos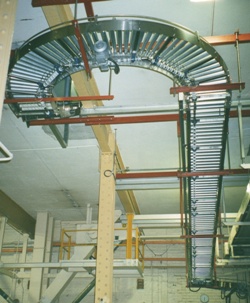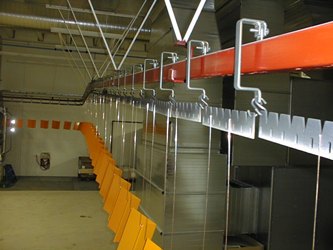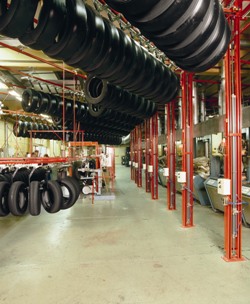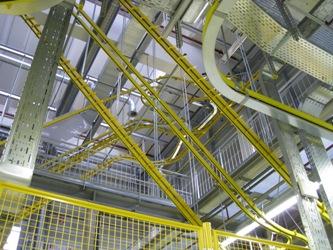 Types of Suspended Conveyors
With all of our conveyors time is taken to consider all aspects of what is required. Safety and Quality of our products are top of our priority list.
We have an extensive range of overhead conveyors for you to choose from.
Manual Overhead Conveyor Track System
These systems are used for loads which are to be moved manually. A system can be provided built up using switches, turntables and separate drive chains. Its comes in 3 series
Series 400 Series 500 Series 700
Overhead Chain Conveyors
Designed for loads up to 125kg and is a closed system with a cardan chain running inside.
Overhead Conveyor Power Free
Designed for loads up to 1200 kg and speeds from 0 to 15 m/min
Trolleys and carriers run in a separate track below the powered transport chain.
Systems are provided with switches, drop-sections and are controlled by various code systems.
Series 2400 Series 2700 Series 3300 Series 3500
Overhead Conveyor Solutions Photos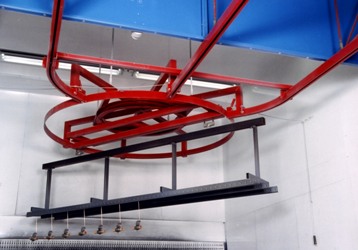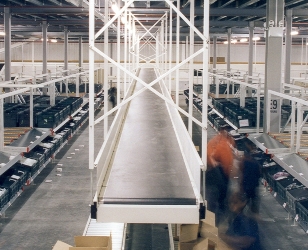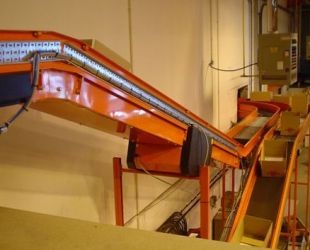 Overhead Conveyors can be used when factory floor space is at a premium thus giving you the freedom and flexibility to have other machinery or production processes on the ground floor.
Your conveyors can be strategically placed to aid in your aim to regain your precious floor space.
Having a conveyor installed overhead means your goods are transported away from the busy factory floor minimizing potential damage. It can also be a very cost effective solution for the handling of your products.
You could guide your overhead conveyor to utilize other space within your factory and incorporate it with a mezzanine conveyor creating a floor to floor conveyor.
Why use C-Trak ?
For 30 years C-Trak have been developing and improving productivity and efficiency within the material handling in the manufacturing world.
Reliable high quality overhead conveyors.
Each and every job is taken on board as an individual case and our experience design team will ensure that the solution offered to your company has been well thought out offering the latest technology designed Bespoke to your particular specifications.
Our after sales service is exceptional
Designed to your individual specification
Our aim is to solve your material handling requirements with the best possible solution within your budget.
Each system is unique and we are very dedicated and experienced to find the bespoke solution especially on unusual applications. We will manage the project efficiently from start to finish enabling you to relax and let us get on with the job.
Take a look at some of our Overhead Conveyor Photo's >> Click here